"Take My Hand"
Memorial Page in Honor of Valerie Wheeler

A Project of The Cure Our Children Foundation
Gary Suboter, Project Director
Providing Direct Support and Assistance to Families that have Children with cancer and other life-threatening diseases.


Valerie Wheeler
"Mom, I don't think I will ever understand why this has
happened to me, but I do know one thing: Because of me,
people will be changed. Parents will begin to look at their
own children differently. They will wake up, see the
sunshine, and just be glad for another day."
Valerie passed away on June 25, 1999.
Project Joy and Hope of Texas, Phone: (713) 944-6JOY or
toll free at 1-866-JOYHOPE, http://www.joyandhope.org ,
an organization dedicated to providing comprehensive palliative
and supportive care for children with life-limiting illnesses
and their families, was founded by Jan Wheeler in Valerie's honor.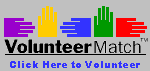 © Copyright 2002, Barry Sugarman, B.S.ENGR., All Rights Reserved.
Phone 310-355-6046, FAX 310-454-9592
e-mail:barry@cureourchildren.org
Return to our Home Page: http://www.cureourchildren.org
This site maintained by Barry Sugarman, B.S.ENGR.
Father of Alon Sugarman, Diagnosed March 6, 1998
with Ewing's Sarcoma of the Distal Femur.
E-Mail to: barry@cureourchildren.org

This site last updated on January 25, 2002.