"Take My Hand"
Memorial Page in Honor of Kevin J. Spinner

A Project of The Cure Our Children Foundation
Gary Suboter, Project Director
Providing Direct Support and Assistance to Families that have Children with cancer and other life-threatening diseases.


Kevin J. Spinner
At home in Dublin, California, September 19, 2001. Kevin was born July 21, 1981 and had been a Dublin resident for the past eleven years, and was a 1999 graduate of Foothill High School in Pleasanton. He was a salesperson for Zumiez Retail Sales, and enjoyed snow and skateboarding, playing guitar, art, surfing and girls. Kevin will be dearly missed by his parents, Robin and David Roberts of Dublin and Howard and Priscilla Spinner of Danville; grandparents, Betty Spinner of Tamarac, FL; sister Jennifer Spinner; Frieda Goldman of Douglaston Queens, NY; and Dr. Gene Rogati of Tuscon, AZ; and step-brothers, Cary Roberts of Sonoma State, and Zac Saunders of Benecia.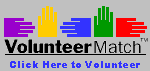 © Copyright 2002, Barry Sugarman, B.S.ENGR., All Rights Reserved.
Phone 310-355-6046, FAX 310-454-9592
e-mail:barry@cureourchildren.org
Return to our Home Page: http://www.cureourchildren.org
This site maintained by Barry Sugarman, B.S.ENGR.
Father of Alon Sugarman, Diagnosed March 6, 1998
with Ewing's Sarcoma of the Distal Femur.
E-Mail to: barry@cureourchildren.org

This site last updated on January 21, 2002.